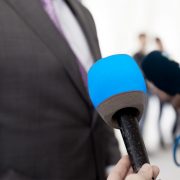 Bitcoin Association kicks off Bitcoin SV DevCon 2021. It's going to be located in Switzerland. The Association itself is a global industry organisation that works to advance business with the Bitcoin SV blockchain. Also, it's going to be a two-day virtual conference devoted to Bitcoin SV related apps and services. It's planned to be held in the period of May 15 and May16. As for the partnership, two whales will be engaged, including WeAreDevelopers and nChain.
It will be a free weekend-long web-based event. The leaders from the Bitcoin SV ecosystem will be featured. They are planning to hold some teaching sessions that have been designed to educate and upskill developers interested in working with the Bitcoin SV blockchain and data network.
Bitcoin Association will once again work with leading external partners to deliver this iteration of Bitcoin SV DevCon, with the event set to be powered by WeAreDevelopers, a leading online community platform for developers with a track record of producing best-in-class educational resources and events, as well as nChain, the global leader in research and development of enterprise-grade blockchain solutions.